Solar Fit Cuts Needed to Avoid Boom and Bust Says Barker
IMPORTANT notice about this article: Please note that the Feed-in Tariff (FiT) scheme closed to new applications on March 31st 2019.
After much speculation, rumour and scaremongering, the Department of Energy and Climate Change (DECC) has this morning issued a statement confirming plans to cut solar subsidies by more than half.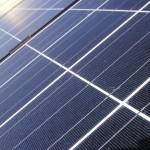 The announcement about the proposed feed-in tariff (Fit) cuts confirms that, subject to consultation, a new tariff will be introduced for systems up to 4kW in size, paying 21p/kWh, which is down from the current 43.3p/kWh.
Citing a need to keep the feed-in tariff budget under control – as well as reflecting the declining costs of the technology – Energy Minister Greg Barker said the newly proposed tariff levels will help to put the solar industry on a "steadier and sustainable growth path." And that by cutting the current feed-in tariff rates, the move will ultimately protect the industry from going bust.
"My priority is to put the solar industry on a firm footing so that it can remain a successful and prosperous part of the green economy, and so that it doesn't fall victim to boom and bust," said Barker.
"Although I fully realise that adjusting to the new lower tariffs will be a big challenge for many firms, it won't come as a surprise to many in the solar industry who've themselves acknowledged the big fall in costs and the big increase in their rate of return over the past year," he added.
According to DECC, the cost of installing an average domestic solar PV system in April 2010 – when the Fit scheme was launched – was around £13,000. Since then, costs have fallen by at least 30%, to around £9,000.
However, industry insiders argue that if the cost of the average solar installation has dropped by 30% since the feed-in tariff was introduced, they it would seem only fair to have cut the subsidy levels by the same amount, rather than 50% as is proposed.
The new tariff levels are set to apply to all new solar PV installations on or after 12 December 2011, with those installations receiving the current tariff up until 1 April 2012, where they would then switch to the new lower rates.
To read the official statement in full, visit the Department of Energy and Climate Change website.