FiT cuts could be delayed confirms Barker
IMPORTANT notice about this article: Please note that the Feed-in Tariff (FiT) scheme closed to new applications on March 31st 2019.
Climate Change Minister Greg Barker has addressed the latest industry rumours surrounding the feed-in tariff (Fit) and has confirmed via Twitter that the next round of proposed cuts may in fact be delayed.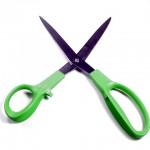 Low solar installation figures may see any further cuts to solar subsidies delayed by up to one month. According to recently published installation figures – which made for dismal reading – the demand for solar PV in the UK has dropped from a four-weekly average of 71MW over the last 12 months to just 17MW in total installed capacity over the last four weeks.
The solar industry has been calling on the Government to hold back on making any further FiT cuts, and the Climate Change Minister tweeted: "Having listened carefully to industry, we are looking at scope for pushing back a little the next proposed reduction in solar feed-in tariffs."
The Department of Energy and Climate Change (DECC) has since confirmed the news, and said that they are considering delaying the FiT deadline. The news comes after the Solar Trade Association (STA) revealed it had written to DECC to ask for the next round of cuts, due to be implemented on 1 July, to be delayed.
According to the STA the solar industry has seen signs of recovery in March but enduring another round of cuts so soon would not help the market as it continues to adjust to the 21p FiT rate.
"We are facing an unusual set of challenges right now and it is fundamentally a problem of confidence and perception. We need all champions of solar - in Government, industry and elsewhere - to help us get the message out that solar is still a great investment, particularly with energy bills on the rise again," commented the STA chairman, Alan Aldridge.
"But we also need Government to show real sensitivity to the current situation and work with us to create a stable and growing market," Aldridge added.
Leonie Greene, Head of External Affairs at the Renewable Energy Association reacted to the news, saying: "We've been making a case for a delay to the July cuts for a couple of weeks now, so we're very pleased DECC has been listening to industry. Hopefully this will give industry a chance to kick-start the market."
DECC is yet to officially confirm when the reduced rates will come in to force. However the solar industry is speculating that the delay will see the new FiT rates launched on 1 August.