Solar Energy Company Signs a Deal to Sponsor Fulham FC
In a first for the English Premier League, Fulham FC has this week announced a deal which will see the football club become sponsored by solar energy firm Canadian Solar.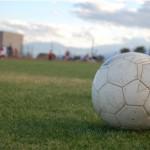 In what seems to be becoming something of a global trend, the West London club has signed an agreement with Canadian Solar, which will see the company become the club's official energy sponsor for the next two years.
As well as receiving dedicated marketing, advertising and hospitality privileges, the energy company's logo will be represented at all home games via the football club's digital perimeter advertising system, as well as in other prominent, highly visible areas, in and around the Craven Cottage stadium.
Fulham FC has become the first English Premier League club to team up with a solar energy company, although it is expected similar deals will follow. Canadian Solar is no stranger to sports sponsorship, and already has deals in place with the New York Yankees, and the San Francisco Giants.
Founded in Ontario, Canada in 2001, Canadian Solar is one of the world's largest producers of solar PV modules.