Compare Canadian Solar Panels Prices & Reviews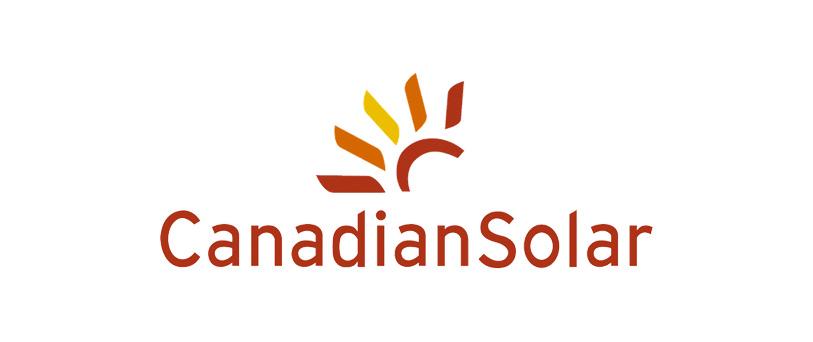 If you're looking at installing solar panels in your home because you want to make a positive difference to the environment and to society as a whole, then you have something in common with leading manufacturer, Canadian Solar.
This company has been providing exceptional solar products since 2001 and now has an impressive presence in 24 countries around the world. This is an established provider that you can trust to provide the solar technology you need to enter this new era of clean, competitive, mainstream power.
---
Get Free Solar Panel Quotes:        Get quotes and compare prices.
---
Canadian Solar invest in research and development to ensure they maintain their position as innovators across the solar PV market. In fact, their commitment to continuous improvement and evolving technology is demonstrated by their 3 state-of-the-art photovoltaic research centres. This is where they have developed their cutting-edge range of solar panels - and where their experts are looking at the next generation of solar technology.
Here are some headline facts about this solar panel company in general:
More than 8,900 employees worldwide
359 internal quality tests on their solar panels
Leading global solar company
Over 500 patents worldwide
Why choose Canadian Solar Panels for your UK home?
One of the key advantages of choosing Canadian Solar is their commitment to customers. That's great news if you are currently thinking of investing in solar panels as Canadian Solar has customer support centres in 20 countries as well as a UK base in London. The company backs up its customer commitment with a 25-year guarantee, so they are clearly confident about their product quality.
Compare the complete range of Canadian Solar panels prices...
Canadian Solar Product Range
Power Output
Price per Panel
Dymond Panels
315/340 W
£275
SuperPower Panels
290/300 W
£300
MaxPower Cells
310/340 W
£350
All-Black Panels
265/295 W
£325
Standard Panels
260-285 W
£220
*Prices are approximate and do not include VAT or installation costs
---
Get Free Solar Panel Quotes:        Get quotes and compare prices.
---
Review the Full Canadian Solar Product Range
The Canadian Solar product range offers various formats so you should be able to find a solution to meet your solar power generation requirements.
Dymond Panels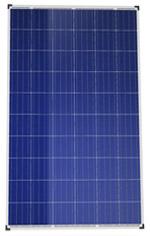 The Dymond panel is also known as Canadian Solar's double-glass module and is one of their most recent new product launches. Thanks to the innovative use of heat-strengthened glass instead of the traditional polymer back sheet, the Dymond doesn't need grounding as there is no metal frame.
Canadian Solar offers some pretty exciting and innovative products in their solar panel range, let's look at each one in detail.
Power: 315/340 W
Size: 992 * 1968 * 5.8 mm
Weight: 27.5 kg
Robust module construction for 1500 V
Sea/waterside PV system installation
High resistance to extreme weather
Lower annual power degradation
SuperPower Panels
Another new product from the developers at Canadian Solar, SuperPower panels feature Mono-PERC cells which are designed to give enhanced efficiency and reliability. Other added advantages include low irradiance performance in the morning, evening, and on cloudy days - which is a real advantage as it increases the energy output of the panel.
Power: 290/300 W
Size: 992 * 1650 * 40 mm
Weight: 18.2 kg
Suitable for harsh environments
IP67 junction box for weather endurance
Outstanding low light performance
Lower temperature coefficients
MaxPower Cells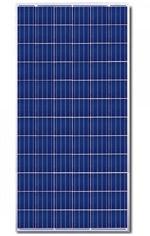 These panels are purposely built to withstand the stresses and strains of harsh environments such as snowfall and high winds, salt-mist and sandstorms. This robust panel also features 72 solar cells for a high solar system yield, even at low irradiance.
Power: 310/340 W
Size: 982 * 1954 * 40 mm
Weight: 22 kg
High performance and energy yield
High module quality
Robust module construction
Suitable for harsh environments
All-Black Panels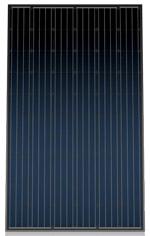 The perfect solution for the majority of residential homes, the Canadian Solar All-Black panel has 60 solar cells and produces a high energy yield in a domestic situation. Low irradiance and low NOCT are also key benefits along with enhanced 40mm frames to ensure the product is robust and long-lasting.
Power: 265/295 W
Size: 992 * 1650 * 40 mm
Weight: 18.2 kg
High system energy yield
Outstanding low-light performance
High module quality
359 quality control points
Standard Panels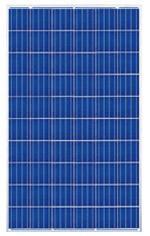 An excellent all-rounder and a popular choice, Canadian Solar's Standard panels are used in homes, commercial properties and utility-scale projects around the world. You'll still benefit from high system energy yield at low irradiance and low NOCT - which is great news in the UK climate. And Canadian Solar have ticked all the boxes on quality control too.
Power: 260-285 W
Size: 992 * 1650 * 40 mm
Weight: 18.2 kg
Adaptable for different installation types
High performance and energy yield
Suitable for harsh environments
359 quality control points
Canadian Solar in the Forums & News Section
---
Get Free Solar Panel Quotes:        Get quotes and compare prices.
---