Another UK Football Club Scores Solar Support
Following in the footsteps of Fulham FC, Bolton Wanderers have become the latest UK football club to secure sponsorship from a solar panel manufacturer.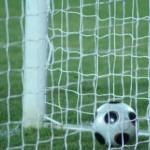 Hanwha Group is set to sponsor the club as part of a one-year deal, which will provide Hanwha with billboard and video advertising space during home games at The Trotter's Reebok Stadium in Horwich.
The trend for solar energy companies to provide sponsorship for football clubs is growing globally. Popular in Germany, the likes of Borussia Dortmund and Beyern Munich already have sponsorship deals in place with solar companies. And only last week, Fulham secured a two-year deal to become the first UK Premier League club to become sponsored by solar energy firm, Canadian Solar.
"Hanwha Group is proud to support the Bolton Wanderers, one of the most respected Premier League football clubs," said Chief Strategy Officer, SungSoo Lee
"We see this partnership as a way to underscore our dedication to energy and to the UK, both on and off the football field."
Hanwha Group incorporates Hanwha SolarOne, a Chinese manufacturer of solar panels and Solarfun Power Holdings.