Solar companies come to the aid of scammed Doncaster couple
As we reported last week, a Doncaster couple who were conned out of £1,500 by a Yorkshire solar panel company have been handed a lifeline thanks to the generous donation of a solar PV system.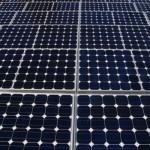 After paying the lump sum to Yorkshire Solar Panels Ltd – which is currently being investigated by West Yorkshire Trading Standards – Mr and Mrs Jennings from Balby were left high and dry, along with thirteen other customers, when the company failed to complete their solar installation. The Jennings' payment was a deposit towards a rented solar array.
The goodwill gesture came about after the media highlighted the couples' plight and two Doncaster based solar companies, Green Energy Solutions UK and Libra Energy UK – together with QC Scaffolding and Canadian Solar – decided to team up to offer Mr and Mrs Jennings a 2kWp system. Not not only will the donated array enable the couple to benefit from reduced energy bills but they will also be able to earn an extra income through the feed-in tariff (FiTs) for electricity the system generates.
The Managing Director of Green Energy Solutions, Marcus Payne said they were "delighted" to be able to help the couple, while Paul Bradbury, UK General Manager of Libra Energy, added that they were so disgusted by what had happened to Mr and Mrs Jennings that they felt compelled to act.
"The UK solar industry is still in its infancy and is going through a tough time at the minute; fraudsters such as Yorkshire Solar Panels Ltd are the last thing we need," he said. "We decided that rather than just sit back and shake our heads in disgust, we would do something positive about it."
"Their story touched our hearts and we were more than happy to do our bit to hopefully help eradicate the bad memories of their unfortunate experience," added QC Scaffolding's Installations Manager Richard Dunn.
According to Patricia Jennings they wanted to share their experience in order to raise awareness of their situation, and to warn people that these sorts of scams existed. Mrs Jennings said she and her husband were touched by the generosity of the companies involved.
"We can't thank Paul, Marcus and Richard enough – things like this don't happen to us very often and we're extremely grateful for the generosity they have shown."