Yorkshire Solar Company Under Investigation
West Yorkshire Trading Standards is investigating the business affairs of solar company Yorkshire Solar Panels Ltd in response to claims that the company pocketed the money from customers and then closed down operations without actually installing the solar panels.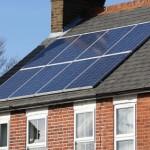 Fourteen customers from across the region appeared to have lost money as a result, some of whom were pensioners. A number of the company's clients said that they had been cold-called between January and March by salesmen who offered to install solar panels on their homes.
They said that they had each paid a deposit or settled the bill in full but that no work had been carried out in return. Some people had paid thousands of pounds.
Mr and Mrs Jennings for example paid £1,500 as an upfront payment to secure a rented solar array that they believed would generate electricity for them for £25 years. The company sent a surveyor round but the couple have heard nothing since. It turns out that the company office, website and telephone are now closed and David Strover of Trading Standards commented that the listed Director, a Mr Lee Patterson, appears to have fled.
"Yorkshire Solar Panels Ltd set up in January at 93 Manningham Lane in Bradford" Mr Strover said. "The company is still listed as 'active' on Companies House, but its offices shut last month. It appears that some work was done from the offices, and some work at people's homes, after they were cold-called over the phone. Three or four months later Lee Patterson appears to have done a midnight flit, leaving without a trace. The landlord of the business premises says he has not been paid rent, and around 14 consumers say they have paid deposits on jobs that have not been completed."
West Yorkshire Trading Standards says its investigations are continuing.