Sheffield Outshining Rest Of UK For Solar Installations
The City of Steel is leading the way when it comes to solar energy, with the most renewable energy production per head since the feed-in tariff (Fit) scheme was launched.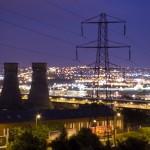 On the surface, the northern city of Sheffield might seem like the most unlikely of solar power champions. But according to a recently released league table, more than any other British city, Sheffield is outshining the rest of the country, with more solar energy generated in the city per head.
The introduction of the feed-in tariff has been responsible for the boom in renewable energy, with Sheffield adding almost 2 megawatts of capacity over the last 15 months since the tariffs became available. Other cities that featured highly in the league table included Leeds who – with more than 1MW of capacity added – came second and the likes of Birmingham, Bristol and Bradford also ranking highly for renewable energy installations per person.
Averaging 3.66kW of capacity installed per 1,000 inhabitants since the scheme began, Sheffield was by far and away the standout performer. Somewhat surprising, London ranked only sixth in the table, despite adding more than 3.2 megawatts of capacity – more renewable power than anywhere else – at 0.45kW/1,000 people, enabling the Capital to achieve sixth place.
Research for the table was carried out by analysts AEA, which revealed just under 161MW of capacity had been added in the UK between April 2010 and June 2011; of which around three quarters of the installations were solar power.
Colin McNaught, knowledge leader for renewable energy at AEA, said that Sheffield had benefited from Yorkshire's forward-looking council policies and that people had been encouraged to take on board renewable energy, thanks to a strong push by the local council.