Samsung turns South African shipping container into a solar-powered school
Samsung has turned an old shipping container into a portable solar powered classroom laden with gadgets in order to help South African students access the internet and learn computer skills.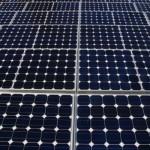 The new Internet School is part of Samsung's corporate social responsibility initiative and is equipped with solar panels on the roof which can generate nine hours of electricity per day. The power feeds all the electronics inside which includes a 50-inch electronic board, Samsung Internet-enabled solar-powered notebooks, Samsung Galaxy tablets and Wi-Fi cameras.
The portable classroom is almost 40 feet long and can accommodate up to 21 students at a time. It can be moved by truck so that children in remote areas with little or no electricity supply can benefit. The solar panels themselves are made from a rubbery substance in order to avoid breakage as the container is being moved around. The container is also insulated and has a ventilation system.
Earlier this year, the school, currently located at Phomolong Secondary School, Johannesburg, was named African Solar Project of the Year by the African Energy Awards. Students learn basic computer skills and are able to access the internet directly from the classroom, rather than having to go to the library.
Samsung it says it hopes to connect 5 million students to the internet by 2015 with the help of similar portable solar-powered schools. The initiative is part of a wider programme of investment in Africa at a time when many other companies are moving out of the African market. In addition to the educational efforts the company is making, Samsung is also hoping to double its smartphone sales and marketing efforts in Africa.
"We're entering new countries… we're investing into more territories" explains Manoj Changarampatt, Samsung Business Leader for East and Central Africa. "We're walking into the big countries and establishing an entity by investing in infrastructure and human resources."
Changarampatt adds that, unlike Europeans, many Africans will experience their initial internet contact courtesy of a smartphone rather than a PC.