Sainsbury's Contract Helps Boost Scottish Solar Panel Firm's Sales
A Scottish solar panel company is celebrating after enjoying a huge increase in sales this year, boosted in part by securing a coveted contract with supermarket giant Sainsbury's.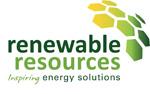 Based in New Lanark near Glasgow Renewable Resources (Energy Solutions) has enjoyed a very successful year so far, having seen their turn over increase ten fold in the year ending 30 June 2012 with sales worth £21 million. Given the company achieved £2 million the previous year, it's a massive achievement for the firm which was established just four years ago.
In the 12 month run up to 30 June 2011 Renewable Resources made a net profit of £52,000 but in the 12 months to 30 June 2012 their pre-tax profit was £1.5 million.
The company attributes its successful sales period to an increase in its corporate customer base, with business and commercial clients accounting for around 80% of its business. Earlier this year Renewable Resources was also awarded the contract to install solar panels for Sainsbury's and to date has completed more than 100 solar PV installations for the retail giant.
With a head office in New Lanark and a regional office in Milton Keynes, the company currently employs 60 staff, has a growing number of contractors across the UK and has even branched out into the US, opening an office in Connecticut at the beginning of the year.
Commenting on the company's success story Managing Director John Devlin said:
"It has been some year for Renewable Resources and we are delighted with the success of the company. But more importantly what it tells us is that individuals and organisations are becoming aware of the possibilities of solar power both financially and environmentally."
Mr Devlin predicts that home owners and businesses will become more open to renewable energy solutions as traditional fossil fuel bills continue to escalate at an alarming rate.
In addition to solar photovoltaic panels which make up the bulk of its business Renewable Resources is also an MCS certified installer of solar hot water systems and ground source and air source heat pumps.