8 Questions to ask Your Solar PV Installer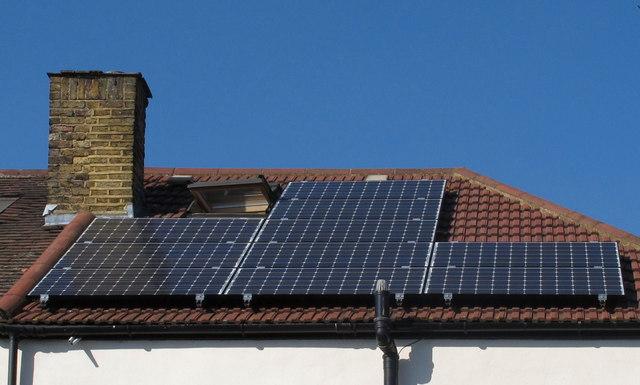 With more than 4,700 solar companies registered with REAL (Renewable Energy Assurance Limited), a consumer code operator for the renewables industry, if you're a homeowner keen to install the renewable technology it can be difficult to know who to trust.
Sadly, aggressive sales tactics and bad practice is an unfortunate by product of any sales industry and renewable energy companies are no exception. In light of recent media attention directed at shady 'Deal of the Day' sales tricks being employed by a few 'cowboy' solar installers, we cannot overstate the importance of doing your homework if you're looking for an installer to fit solar panels on your home.
So, on that note let's take a little look at how to go about choosing a solar installer and those pivotal questions you need to ask.
First thing's first though; you're going to need to arrange for a few quotes from Microgeneration Certification Scheme (MCS) certified (or equivalent) solar installers. Solar Guide recommends obtaining 3 quotes which we can arrange on your behalf. There's no-obligation and the quotes are provided free of charge.
---
---
1. Is the Solar Installer certified?
At Solar Guide all of our registered solar installers are accredited with MCS or an equivalent scheme. If the company installing the renewable energy technology isn't certified then you can't be sure that they are properly qualified to carry out the installation and you won't be protected under the MCS (or equivalent) scheme should their work prove faulty.
2. Is a Structural Report Included in the Quotation?
A structural report from a qualified ISE structural engineer is extremely important. You should never have solar panels fitted to your property without one. Your potential solar installer needs to determine how strong your roof is before hand and whether it's going to be able to hold the load. No two roofs are the same, which is why an installer cannot rely on a generic structural report. Your report will be specifically tailored to your roof and will take into account contributing factors such as rafter size, spacing and wind zones which could influence the suitability of your roof for a solar panel installation.
3. Will my Roof Need Strengthening?
Once a structural report has been carried out the solar installer will be equipped with the information needed to determine:
Whether your roof is suitable and;
If it will need strengthening.
Around 65% of UK roofs need to be strengthened which is likely to add an extra £200 to £500 to the overall installation cost. Without strengthening you could end up with sagging in the beams and cracking in the ceiling.
4. How Will the Panels be Held on the Roof?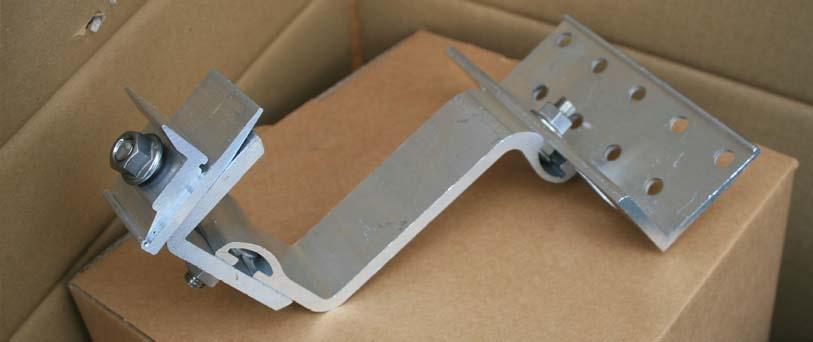 Whether you've got a tiled roof, a slate roof or even a flat roof, it's important to know how the installer intends to fix your lovely new solar panels to your roof. A solar PV system can be fitted to practically any type of roof structure but as we've previously mentioned it must be physically up to the job, which will be determined by the structural report.
Did you know that solar panels need to be able to breathe? Airflow is essential for efficiency purposes and so for ventilation there must be a gap behind the panels. But of course this leaves the panels exposed and vulnerable to the elements, namely windy weather. If the fixings are inadequate in a worst case scenario – think severe blustery weather – the wind could potentially get behind the gap which could result in the solar panels being torn off the roof.
Quick to install, some installers will utilise what is known as the 'Click Fit' system. Popular in the Netherlands and Germany, with this system the panels are essentially hung onto the roof battens – the thin pieces of wood across the rafters – without screws. And given that these roof battens are secured by just one thin nail per rafter, if you employ this mounting system then you'll be relying on nothing more than a few nails to hold your precious panels in place.
Whilst 'Click Fit' is perfectly suitable for our European counterparts – not least because their roofs are built with much stronger battens – in the UK something like the K2 solar mounting system is a safer bet. It employs a bracket and rail system, where the brackets are actually screwed into the rafters, which hold the weight of the solar panels. So in really windy conditions the upward force of the wind on the panels and the roof is actually resisted by the rafters.
---
---
5. Will you Need to Carry out Shading Analysis?
Shading should ideally be avoided. However there are ways to minimise the impact and it is important to analyse shading caused by surrounding objects such as neighbouring buildings and trees. If shading could be an issue a good installer should be able to provide you with a computer stimulated shading analysis. Bear in mind that shading will impact on energy yield; you need to know how much electricity the system is going to be able to generate.
6. Who will be Installing the Solar Panels? 
Many solar installers will employ subcontractors to erect and remove scaffolding. This is common practice. But it's always wise to instruct a company who is going to be carrying out the installation, rather than palming it off to a third party. Either way, make sure you know who is going to be responsible for what work; not least because you need to know who to contact if a problem should arise. Take Solar Guide for example. While our service provides free quotes from up to three MCS certified (or equivalent) solar companies, we are not installers. You can also read our guide to choosing a solar panel installer for more information.
7. What Warranties will be Offered?
Solar panels are designed and manufactured to last for 20 years, but what sort of workmanship warranty will the installer be offering? Most tend to offer 10 years. Similarly how long is the inverter – essentially the heart of the solar PV system – guaranteed for? Again, the majority of inverters will have a 10 year defects guarantee. Inverters don't last forever; you're likely to need to replace the inverter at least once. Although you should be able to extend the guarantee at an additional cost.
8. Does the Price Include any Extras?
You need to know exactly what you're paying for. For example, does the quote include a monitoring solution? Wireless displays are an extremely useful tool to help you make the most of your solar panels, providing instantaneous power output, daily output and historical production information. If you want to make a good return on your investment the system needs to perform to its full capacity over its lifetime. Embracing a monitoring solution will help you evaluate the performance of your panels.
You Solar Installation Checklist
Do your home work. Get testimonials from previous customers. Solar Guide customers have the opportunity to rate and review our installers, so that's a really good place to start. Also ask neighbours, friends or work colleagues for recommendations. And remember Google is your friend; the Internet is a great tool.
Read the small print and don't sign anything if you have any doubts.
Ask questions. If you don't understand anything, ask.
Take your time deciding and that means not being sucked into any bullying sales tactics.
Make sure the installer is MCS certified (or equivalent). If they're not, find one who is. They should also be accredited under the Renewable Energy Consumer Code (RECC).
And last but not least get 3 quotes!
---
---