Ofgem Releases Latest FIT Figures
By the 17 June 2011, a total of 42,143 feed-in tariff installations have been officially registered by Ofgem.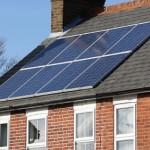 The report, released today, shows that between the launch of the feed-in tariff (FIT) scheme in April 2010 to 31 March 2011, 30,263 installed renewable installations were registered and represented 108.5 MW of total installed capacity.
As in previous quarters, solar PV has been shown to be the most popular technology choice under the FIT scheme, accounting for the majority of renewable installations with over 96% of all installations registered between 1 January and 31 March 2011 being PV.
To date there have been 28,608 photovoltaic installations recorded. Following the trend in the first nine months of the scheme, the proportion of photovoltaic capacity increased in most regions.
All regions within Great Britain saw significant increases in the number of installations under the feed-in tariff scheme from 1 January to 31 March 2011, particularly in the South West and the South East, with increases of 2,199 and 2,369 respectively. These two regions now account for more than a third of all registered FIT installations in Great Britain.
Feed-in tariff updates are released by Ofgem on a quarterly basis.