Newquay Holiday Park's Switch to Solar Imminent
Another of the UK's large-scale solar projects is due to be switched on at the end of the week.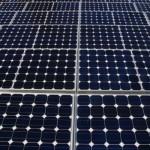 The 1.15MW facility in Newquay will provide more than 50% of the power to what is one of Cornwall's biggest and most popular holiday facilities, Hendra Holiday Park. The solar farm is built adjacent to the holiday park and features 5,000 230W solar panels, which are spread out over a ten acre site. The business will be able to use the electricity generated from the solar panels to halve the £100,000 energy bill it currently pays each year.
Bosses from Hendra Holiday Park originally intended to build a 4.5MW 42-acre solar farm on land it owns, but they had to forgo the plan after planners were told there was no longer an adequate link to the National Grid.
By completing the park before the 1 August feed-in tariff (Fit) deadline, Hendra Holiday Park will be able to benefit from the higher incentive rates.
"It's always been a concern for Hendra that we operate the business in sustainable way, minimising the impact on the environment as much as possible," said director Jon Hyatt.
"Making use of solar energy has been part of the parks sustainable business plan for some time and finally achieving it is a major milestone in Hendra's history," added Mr Hyatt.