New figures for solar PV will reassure homeowners
Savings and income from solar PV installations are rising according to new statistics on renewable energy. The figures should help to reassure those considering the installation of a solar PV system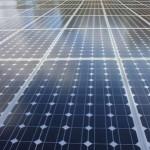 Figures from the Energy Saving Trust (EST) show that the average combined savings and incomes from households that have installed solar PV panels have increased from £540 to £635 per year. The figures show that solar PV continues to be a good investment irrespective of the cuts in Feed-in Tariffs (FiTS) according to Martin Dowley, managing director of Shropshire-based 7Energy. The news would reassure potential customers he added.
"There were fears in the industry that the cut in the Feed-in-Tariff would see a slower take-up of the technology by householders" Mr Dowley said recently. "However, these figures show that with the average size of installations increasing from 3kWp to 3.5kWp, homes are generating more electricity. This means they are seeing savings in their own electricity bills and also generating more which results in an increase in the amount of Feed-in-Tariff they receive. The return on investment is also higher following the hikes in electricity prices by the big energy suppliers last month, which saw rises by as much as ten per cent. In addition, the power output of the panels is increasing as the manufacturing process and designs improve."
The Energy Saving Trust said that the increase of around £100 was mainly due to the increasing size of installations along with a fall in the price of panels. Other research revealed that although a third of people in the UK have been approached with regard to installing solar PV only around four percent have gone ahead with an installation.
"The so-called cowboy installers which flooded the sector in the last year did not help the case for solar PV" Mr Dowley added, "offering panels on roofs which were unsuitable or installations which were not appropriate for the buildings under consideration. Many installations were sold as an investment and a way of making money but we should be promoting them more as a way of reducing our exposure to future energy cost rises and as part of our sustainable future. However, I believe trust is returning in the sector and a good installer will always be able to advise on the correct size of system and where it should be placed, either as a roof or as a ground-mounted system. They should also be able to advise on the steps householders can take to reduce the amount shifted to the grid and increase their own savings, which will assist with concerns over the drop in the Feed-in-Tariff from 16p to 15.44p per kWh produced. Homeowners needing further reassurance should also ensure their installer is MCS-accredited as well as using panels which were MCS-certified to ensure the quality of the installation."
7Energy recently installed a £1.2 million system at two poulty farms in Ludlow and Powys enabling the farmer to cut his energy use by 65 percent while generating enough power to serve between 90 and 144 homes.