Latest DECC figures indicate solar market stabilising
The latest figures, released by the Department of Energy and Climate Change (DECC), appear to indicate that the UK solar market is somewhat stabilising after last month's halt in growth.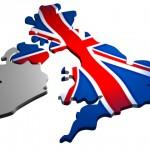 The revelation that there's been a steady increase in solar PV installations will certainly be welcome news for the solar industry. The figures show that deployment has increased steadily at around 620 kilowatts per week since April, as the market gradually recovers from dramatic cuts to solar subsidies. From 1 April, the level of incentives available to customers installing solar PV systems was reduced by more than 50%.
According to DECC's report, in the run up to 3 March, 9,049 solar PV installations were registered, as customers and installers rushed to get in before changes were enforced. In the first week of April, installations fell drastically to just 885 – a drop of more than 90%.
Provisional figures published last week have revealed that in the week ending 3 June, 1,788 installations took place. This is down on the 2,186 installations in the last week of May, although the 3 June figure is likely to rise as new data is collected.
In what looks set to be a third boom and boost scenario for the UK solar industry since December, the market will no doubt be boosted as consumers rush to beat the next cut deadline imposed by DECC. The feed-in tariff (FiT) rates are to be cut further, this time down to 16p from the current rate of 21p from 1 August. Not only that, but the life of the scheme will also be reduced to 20 years. Currently it stands at 25 years.
The chief executive of the Solar Trade Association, Paul Barwell, has expressed confidence in the industry, which he believes is now finally "on the road to recovery".
"The steady climb in deployment is a sign of a stable and sustainable future for the UK PV sector. Consumers are getting the message that returns are as good as ever and the feed-in tariff is finally stable," commented Barwell.
However, despite the uplifting news, many within the solar industry remain concerned. Not least because compared to this time last year, demand is around 90% lower.