UK solar PV market slowly stabilising DECC figures reveal
Changes to the feed-in tariff scheme saw a sharp drop in solar PV installations when new tariff levels came in to force in April. But as revealed in the latest monthly figures from the Department of Energy and Climate Change (DECC), it would seem that the solar market is slowly starting to stabilise.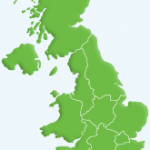 Monthly feed-in tariff (FiT) statistics published last week have revealed that by the end of May 277, 364 renewable energy installations were registered under the scheme, totalling 1.2GW. Solar PV was far and away the popular technology: it accounted for 1.1GW (92%) of the total installed capacity and 99% of all installations.
As previously reported, DECC's figures indicate a steady climb in deployment, which points to stability and sustainability for an industry which has had to endure more than its fair share of knocks – not least a rather dramatic cut to FiTs which saw solar subsidies slashed by more than half and yet another round of reductions to come in to play from 1 August.
DECC's latest figures show that in May figures were up on the previous month, with a 6% increase in total installed capacity and a 5% increase in the total number of installations. 14,039 installations with more than 66MW of total installed capacity joined the scheme in May; 3.9MW more than in April.
Jan Jacob Boom-Wichers, Managing Director, France, Benelux, UK and Ireland, for REC Solar had this to say about the statistics:
"We are pleased to see that the UK market is slowly stabilising after the sharp drop in installations in March 2012 when the new support scheme took effect. We believe that the DECC degression model supports sustainable growth for the UK solar market as it delays cuts in FiTs if demand is lagging."