New CEO for Solarcentury
One of the UK's leading solar companies, Solarcentury, has appointed a new CEO.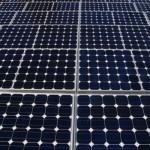 Van den Heuvel is the co-founder and former CEO of Scheuten Solar, a Dutch solar PV firm. He has been brought in to replace former Solarcentury CEO Derry Newman who stepped down from the position earlier in the year.
With more than 13 years of industry experience to his name, Van den Heuvel was previously in charge of ProxEnergy, a solar installation company and developer of smart grid products and services which he also founded.
"Frans is one of the most experienced CEOs in the downstream solar business, and has a gold-plated reputation in our industry. We're thrilled to have landed his services," commented Solarcentury's chairman, Jeremy Leggett.
"He has led huge growth in exactly the markets Solarcentury is targeting: building-integrated and building-applied solar, plus solar parks. He joins us at a time when solar prices are falling fast globally, meaning substantial markets will open up in the next few years," he added.
Speaking on his new appointment Van den Heuvel said that although times were tough for many in the solar industry, he was determined to make the most of opportunities that still existed despite the state of the market.
"I am delighted to join the team at Solarcentury, a skilled and strongly motivated team of professionals," he added.
Founded in 1998 Solarcentury specialises in the design and supply or solar PV systems for the built environment. The company also has offices in Italy and France.