Nashville Gets its First Green Jail
Nashville, Tennessee is to get its first ever "green jail", with a new solar powered detention center built to house female inmates.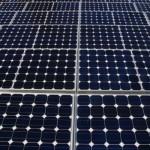 Due to open in September, the medium security jail will house 256 beds and features solar panels, as well as a ground source heat pumps, parking for alternative fuel vehicles, low-flow plumbing fixtures and a recycling program. The jail is expected to save more than $8,000 in energy bills every year, according to architect Mackie Shanks, of Centric Architecture.
The county-owned jail, which is slated to house female inmates for the Davidson County Sheriff's Office, has cost just under $10 million to build and will be operated by Correction Corporation of America.
More and more States are moving toward building energy efficient jails. State money and grants paid for the project, which was completed earlier this month.