Is the UK about to get its first solar theme park?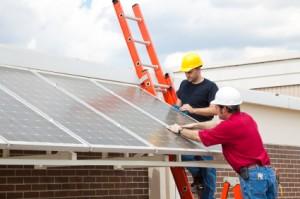 Crealy Adventure Park in Exeter could become home to the UK's first solar power theme park if planning permission is granted.

The ambition is for the Devonshire park to use solar power to supply electricity to some of its main attractions, including a roller coaster. The green electricity source would mainly be used in summer.
The plan involves the installation of around 200,000 sq ft of solar photovoltaic panels (PV). It is thought this will cost £3 million.
According to the park, this will save the around 515 tonnes of the site's carbon emissions each year and provide enough energy to meet around 90 per cent of the park's needs during the peak summer months.
The park would also be able to benefit from the Government's Feed-In Tariff by exporting any unused power back to the grid.
The project, if successful, will be delivered by Crealy managing director Rod Pearson and the solar energy company, Low Carbon Solar.