Government Launch £264m Investment in Solar Battery Technology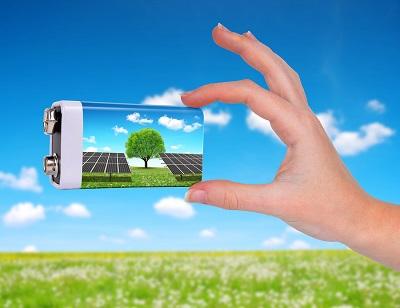 The government have launched the first phase of £264m investment into battery technology.
The investment is intended to make the UK a world leader in battery technology and is just one of the steps the government is taking to make drastic changes to the way energy is used in the UK.
Get quotes to supply and fit a solar battery system in your home
The investment into battery technology should improve the ability for new start-ups to innovate and increase production. The intended result is that the 700,000 households with solar panels will be able to access more affordable storage solutions for the energy they generate.
This stored energy can then be used later rather than sent back to the National Grid. This reduces the amount of energy that homeowners need to buy from the National Grid thereby reducing energy bills.
This investment supports the Smart Systems and Flexibility Plan, which in turn is part of the Clean Growth Plan. It is based on 29 actions that the government, the energy industry and Ofgem are taking to introduce smarter energy monitoring, improve energy storage, reduce energy bills and to make it easier for new technology and businesses to enter the market.
The strategy is being led by the Business Secretary, Greg Clark, who claims that it could save the public billions in reduced energy bills. At the moment the cost of electricity fluctuates on a daily basis depending on levels of supply and demand.
However, most customers are on flat rate tariffs with no reduced rates for energy used at night. To rectify this, the government aims to offer all household and businesses a smart meter by 2020 to give us greater visibility of and control over our energy usage. Energy suppliers will be giving consumers greater access to smart tariffs like off-peak electricity.
In addition, in the future appliances will be able to automatically adjust so they use electricity when it is cheapest.