House of Lords Unanimously in Favour of Solar
A recent debate in the House of Lords over the fast-track feed-in tariff (Fit) review has received unanimous support for solar from all sides of the House.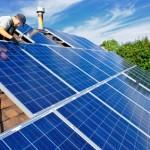 Backing the recommendations of the Solar Trade Association, the debate saw the Lords agree that solar had been treated unfairly, and that policy decisions had been made without due consideration. They also expressed their frustration that certain key questions surrounding solar remained unanswered by Lord Marland, who spoke out on solar on behalf of the Government.
The former Chair of Consumer Focus and a long-term fuel poverty campaigner, Lord Whitty said everyone was concerned about energy bills, but discouraging solar technology was not the answer. Pointing out the tariff reductions as recommended by the STA, he said tariffs could have received a reduction of 25-30% across all solar projects, regardless of their size, which would have seen the cost of the scheme reduced, while the larger, more cost-effective schemes were still treated fairly.
Ray Noble, solar PV adviser to the STA expressed his concern that whilst solar was set to be a major contributor to 2020 electricity in key EU countries, the technology was omitted from the Renewables Roadmap that had just been launched days earlier.
"Parliamentary time spent discussing solar energy is precious, and the STA believes every opportunity should be taken to raise awareness and show it is a serious mistake to marginalise this technology," he added.