Commons Debate Defeat Leaves Solar Industry Deflated
The Government's proposals to slash solar subsidies remains unchanged and will go ahead as planned, after a debate in the House of Commons resulted in an opposition defeat by 292 to 220.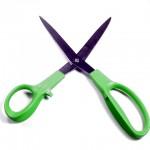 The opposition day debate defeat has left the solar industry even more deflated, as they were initially hopeful of halting the Government's proposals to slash the solar PV feed-in tariff (FiT), after voicing their concerns through an organised march on Westminster.
As originally proposed, the cuts to the feed-in tariff will be implemented from 12 December, and the consultation period – set to end on 31 December – also remains unchanged.
Despite the unfavourable outcome, the debate did manage to shed some much needed light on how our politicians appear to view the solar industry. With support across the parties, most speakers seemed to recognise how important the solar industry is, not least the potential contribution it has to play when it comes to the UK's energy mix. Also universal was the opinion that the current feed-in tariff rate for solar PV was far too high, particularly give the declining costs of the technology.
In other industry news, according to a study commissioned by Friends of the Earth and the Cut Don't Kill campaign, the proposed cuts will see the Treasury lose up to £230 million annually in income tax, and cause around 29,000 solar professionals to lose their jobs.
Howard Johns, of the Cut Don't Kill campaign, said: "This study shows that the tariff cut is utterly counterproductive for the Government - added to which tens of thousands of workers are facing redundancy before Christmas.
"This was meant to be the greenest Government ever, but if they push ahead with their plans they will become famous only for shooting themselves in the foot," commented Howard Johns, chairman of the Solar Trade Association.