Harborough church has faith in solar energy
A generous donation has inspired a church in Market Harborough to put its faith in solar power, with plans to install a 10kWp system currently awaiting approval from Harborough District Council.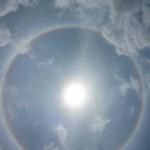 At an estimated cost of around £30,000 the solar PV installation would see 40 250-watt solar panels fitted to the church's rear south-facing roof,  saving Harborough Methodist Church in the region of £1,500 a year. If the project gets the go ahead it would be the largest solar array in the Leicestershire market town.
The church is aiming to have the panels installed before the end of the year, if permission is granted. Further fundraising activities will need to be held to help the church raise the rest of the funds to pay for the installation.
Speaking to the Harborough Mail, Peter Davies from the church's management committee said: "As well as being good for the environment, it will save us money in the long-term. What was first proposed was a small scheme but we thought we would go for it with some gusto."