Lincolnshire church installs 49 solar panels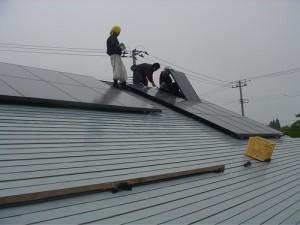 Thanks to its newly installed solar panels a church in Lincolnshire will be able to benefit from renewable energy.

The St Hugh's Church in North Hykeham now has the ability to generate up to 6,766 kWh of electricity each year, and make a gain from the Government's Feed-In Tariff.
Church members worked together to fund the solar project, which they hope will inspire other local residents to take up green energy technology in their own homes.
Financial assistance was also provided from the Low Carbon Building Programme and the Big Lottery Fund.
Commenting on the website ThisisLincolnshire.co.uk, Don Wagstaff, secretary of the district's church council, said: "I think this technology should be more widely used than it is.
"I am sure developers could have been installing more solar panels in houses and public buildings over the past 20 years or so."
In addition to this recent installation, Lincolnshire is also due to become home to the UK's first ever Sun Park. The project is expected to be completed in March 2011 by Ecotricity.