Green Deal funding pulled by government in 2015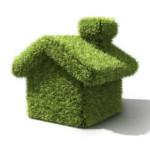 The Secretary of State for Energy and Climate Change Amber Rudd has announced that funding for the Green Deal will be stopped. The announcement, made on the 23 July, means there will be no further funding to the Green Deal Finance Company and no more releases of the Green Deal Home Improvement Fund. This includes loans that would be used to install solar panels and other microgeneration technologies.
Why is the government ending Green Deal funding?
The government has explained that the Green Deal funding is being stopped to protect taxpayers, listing low take up and concerns about industry as reasons for its closure.
What does this mean for homeowners who have Green Deal plans already?
There will be no impact on those who have already taken out plans under the Green Deal. Any homeowners paying back loans through their electricity bills will need to continue doing so until the loan is paid off.
What does this mean for anyone who has applied for the Home Improvement Fund?
Any existing applications and vouchers will still go ahead - anyone with a voucher must use it before or on its expiry date. The Department of Energy and Climate Change (DECC) have also stated that 'The latest 'two measures' offer will close to applications on 30 September 2015 or when the remaining £4 million of funding run out - whichever happens sooner.'
Will a new scheme for solar replace the Green Deal?
Currently, no new scheme to replace the Green Deal has been announced however the government has explained that they are 'working with the building industry and consumer groups on a new value-for-money approach'. At this point it is unclear if this new approach will include solar measures.
Is it still worth installing a solar panel system?
Yes, the costs for installing a solar panels are actually at the lowest they have ever been and homeowners can still benefit from the government's Feed-in Tariff (FiT) if the system is installed by an MCS certified professional. You can get quotes from certified installers using Solar Guide's online application form.
Further information about the end of Green Deal funding can be found on the DECC blog and Gov.uk press release.