Government's ROC consultation criticised
The government has been slammed for its harsh reductions for Renewable Obligation Certificates (ROC) for large solar PV following its recent consultation. Installers are warning that the policy could create 'legal headaches' for the Department of Energy and Climate Change (DECC).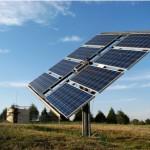 One installer in particular, Ardenham Energy, is warning that the reductions essentially represent an 80% cut compared to rates enjoyed by the first few solar farms before the 2011 fast track review as well as25% less support than offshore wind.
"I have no doubt that publishing the true evaluation of the proposed changes for large scale solar installations and solar farms is going to be something the Government wants to put off for as long as possible" said Harry Shepherd-Cross, the Director of Ardenham Energy. "No impact assessment has yet been provided for this latest proposed policy change, but reference is made to an Arup report anticipating only a tiny fraction of large scale solar projects by 2017. On this basis, DECC's latest policies are designed to create less than 40% of the 22GW target that it set for 2020."
Ardenham Energy has also written to the Department of Energy and Climate Change (DECC) on this issue, stating in particular that the idea of making proposed cuts to ROC's is seriously flawed. This is because of the notion that support for large solar projects should be reduced to a rate equivalent to the new 7.1p Feed in Tariff rate for much smaller solar PV systems in the 250kWp to 5MW range. There has only been one solar PV installation registered at this rate, back in April, which indicates the lack of interest in projects supported by such a low level of subsidy. The new rate is not even equivalent to the 7.1p rate but is instead worth much less. It is also not index-linked and the value of ROC's in the future is itself uncertain.
The company says that if DECC wants to improve the viability of large solar projects it should instead turn its attention to the Distribution Network Operators which levy huge costs and unnecessary delays on developers. The typical development cycle for a solar farm is about 12 months and clients also need to see some signs of viability 12 months in advance. If therefore the proposed cuts are indeed introduced, a similar situation will develop to that of 2011 when the industry lost interest, thereby affecting the whole green energy sector.
"One cardinal mistake is the old error of linear expectations: the Government assumes costs will continue falling" Shepherd-Cross said. "But the Chinese panel manufacturers who have lead the extraordinary price reductions in the last few years are now losing money and are in serious trouble. All businesses in the supply chain have seen their margins evaporate. We are scraping the barrel now for any further cost reductions in the medium term, and there are very few economies of scale for large scale solar plants."
"The Government must remember that it encouraged private investment in solar businesses on the basis of subsidies that would be fixed for two years then reduced by 9%." Mr Shepherd-Cross added. "For smaller solar PV systems we have now had a 65% reduction and on larger systems 80%. The sector really can't take much more of this, and now they have bloodied the investors in this part of the renewable sector they are going to be hard pressed to get these same investors to support their other policy led initiatives."