Government Urged to Clarify Rules Over Solar PV Schemes
Eco Environments, a renewable energy company, has called upon the Government to prevent councils going against laws set out to encourage solar power schemes.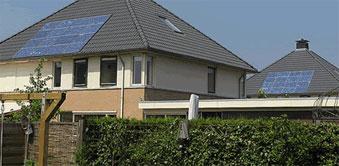 Despite clear rules set out for homeowners in terms of how they can have solar photovoltaic (PV) panels installed, as long as the work is carried out by a fully improved contractor, it appears that a growing number of councils are going against the Government's guidance, by wrongly telling people that they require planning permission or Building Regulations approval.
Eco Environments' campaign was initially triggered by reports it received from homeowners in Cumbria's Eden Valley who had wrongly been told they needed to secure Building Regulations approval. Other examples of similar misinformation have since emerged in other areas, including Kent and  Lancashire.
"The Government's rules are clear. Planning permission is not required unless you live in a listed building or a conservation area. Buildings Regulations are not required as long as the homeowner uses a contractor under the Government's Competent Person Scheme," explains David Hunt, a director with Eco Environments.
"The Government needs to make it absolutely clear to local authorities everywhere that they have a duty to adhere to these rules. The majority of councils do comply, but a small number seem hell bent on causing as many problems as possible. By doing so, they are discouraging people from pursuing renewable energy solutions for their homes."