Doncaster village chosen as location for £10 million solar farm
A rural location close to the village of Hatfield near Doncaster has been chosen by TGC Renewables as the site for a 9 MW solar farm encompassing three fields, roughly around 50 acres of land. The site will be dual use, as it will still be possible to graze sheep on the land despite the presence of dozens of solar panels.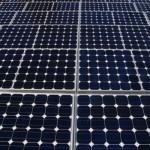 The Tudworth Road project has still to receive planning permission but TGC Renewables believe that the farm will produce enough energy to power around 2,000 homes once it is up and running.
"The solar farm would be ground-mounted and south-facing with 5m gaps between the rows" said Justine Hackney of TGC. "Obviously, what can be seen depends on where a person is standing in relation to it. If the project did progress into planning, we would produce visualisations as part of a broader community consultation. We think it is a great opportunity for the area to be part of the UK's renewable energy generation efforts. Solar farms offer clean, safe and secure energy. Their environmental impact is minimal – they are silent, non-polluting and, installed at ground level, have limited visibility. The land they utilise is returned to original state at the end of the project life which is between 25 to 40 years."
The farm would probably take about three months to construct once it has received planning permission and is the second such project to be launched in the area recently. A second proposal for a 100 acre project at a former colliery site on Norton Common Lane is currently going through its consultation stage.
Solar farms supply power to utilities but are generally owned by independent companies with increasing involvement in the sector among communities and cooperatives. They use free mounted or 'stand alone' arrays which can be either fixed tilt or tracking. They can also be either single axis or dual axis. In general greater output is achieved through tracking. Conversion to AC is achieved through the use of inverters and connection to the grid is obtained by a three phase step up transformer. The usual level of efficiency is around 15 percent on level ground.