German solar company to install massive 47MW solar farm in UK
A German solar developer is planning to construct a huge 47MW solar farm park in Portsmouth and if it gets the go ahead it will be the largest of its kind in the UK, and the second largest solar farm in the whole of Europe.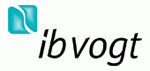 ib Vogt GmbH estimates that the solar park – set to be built on land at Newlands Farm between Stubbington and Fareham and will be roughly the size of 50 football pitches – should provide enough electricity to power 14,000 Hampshire homes.
Aside from the environmental benefits, the solar farm would be good news for the local economy, not least the creation of jobs during the construction process. While the solar industry and renewable energy enthusiasts will welcome the investment, the local community has greeted the news with a mixed reception. Commenting on the plans to the Daily Echo, local councilor Sean Woodward called it a "shocking proposal" which, if approved, would result in the loss of a significant area of countryside.
"There are many issues that the council as the local planning authority will need to take into account if a planning application is submitted next month including, but not limited to, the environmental impact - positive in terms of power generation and negative in terms of the presence of thousands of solar panels, public views across the site and agricultural land that would be lost from cultivation to name just a few," commented Mr Woodward.
If planning is approved, construction could start as early as the spring and once completed sheep would be allowed to graze the field, while the developers intend to plant wild flower meadows around the farm and install bat and bird boxes so there is minimal impact on the local wildlife. In addition new nature trails for pedestrians, horse riders and cyclists will also be created.
While large-scale solar PV projects in the UK solar market seem to be undergoing something of a revival of late, projects like this may become fewer and far between if the Government gets its way. The upturn in the market is surely to be effected by the Department of Energy and Climate Change's plans to reduce the Renewable Obligation support for this kind of solar from 2 ROCs to 1.5 ROCs.
On a lighter note, apparently the proposed layout of the solar farm bears a rather uncanny resemblance to the Schnauzer dog – one of Germany's most iconic animals.