Donated Solar PV System Helps Children's Hospice Save Energy
A children's hospice in Kent is set to make significant savings on its energy costs, following the donation of a solar photovoltaic (PV) system.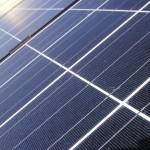 The Demelza Hospice Care for Children, based in Sittingbourne, provides a high level of care for children with life limited and life threatening conditions.
Renewable energy firm Enevis has made a heartwarming gesture by donating and installing a 3.8kWp 20-panel solar PV system, which now takes pride of place on the hospice's roof.
Thanks to the newly installed system, the hospice should be able to achieve savings of £355 annually on their energy bills. In addition, an income of around £1,500 will be generated through the feed-in tariff (Fit) scheme. In total, that would bring in an extra £1,855 every year, which will be put to good use by the hospice, which provides dedicated care for more than 700 children across Kent, South East London and East Sussex.
Debbie McSwiney, the deputy head of care at the Kent hospice said: "Not only will this enable us to have a sustainable and green energy source but we will be saving a considerable amount of money which will mean more resources can be spent directly on caring for the families who need our help."
Enevis said they were "delighted" the hospice was able to accept their donation.