Mayor believes solar has a bright future in Bristol
The Mayor of Bristol, George Ferguson, aims to emulate the Spanish city of Barcelona by increasing the number of solar photovoltaic panels installed in his home territory. But is solar a viable option for Bristol?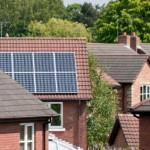 Bristol is certainly not Barcelona. The former enjoys up to 1,885 hours of sunshine every year, making it one of the sunniest cities in the UK, but Barcelona basks in sunshine for 2,524 hours a year and during the winter it receives 150 per cent more time in the sun than northern Europe. Solar panels are made for cities like Barcelona, but what about Bristol?
Mr Ferguson believes that PV has a bright future in Bristol. The mayor hopes that solar panels installed in Bristol will be able to generate at least 1GW of electricity by 2020. To achieve this objective, approximately half a million solar panels will need to be installed on rooftops in the next seven years.
Mr Ferguson explained: "It's all about trying to make Bristol's air cleaner and I've been very encouraged by what I've seen. I want Bristol to be the first solar panel city in the UK, but we are already lagging behind many European cities".
Bristol Solar City (BSC), a group of solar companies and organisations in Bristol, is naturally in favour of the mayor's plan. BSC Chairman James Lancaster accepted that the objective to produce 1GW of solar energy within eight years is "ambitious", but argued that Bristol is in an excellent position to rise to the challenge.
Mr Lancaster said: "Bristol has shown itself to be a leader in sustainability and renewable technologies… [it] is also the sunniest of the UK's major cities".
Kerry Burns, who founded BSC, estimates that 700MW of electricity can be generated from rooftop solar installations. Mr Burns has called on the private sector to back solar energy in Bristol, where carbon savings worth around 460,000 tonnes a year could be achieved if sufficient numbers of solar PV panels are installed. Savings would also be enjoyed by the people living in Bristol, whose energy bills would be reduced by £200–300 per annum.
All Mr Ferguson needs to do now is find the money to pay for 500,000 solar panels and Bristol can look forward to a cleaner, cheaper future.