Renewable Energy Company's Big Win Down Under
The Australian division of Bristol based Solar company, Wind Prospect, is celebrating after being chosen to be part of a consortium which will build the first big solar thermal power plant in Australia.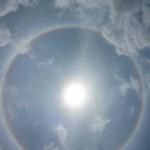 The Solar Dawn project will be installed in South-West Queensland, and will use mirrors focused on water-filled tubes to create steam, turn turbines and generate enough electricity to power 115,000 homes. Scheduled to begin operations in 2015, the facility will generate a maximum of 250 megawatts of electricity and will cost an estimated $1.27 billion to complete. The Australian Government will contribute $491 million, while the State Government of Queensland will provide $79 million.
Despite having the ideal climate, Australia has been slow to embrace solar power and other forms of renewable energy, with around 77% of the country's electricity still coming from burning coal. However, the Australian Government has set itself a goal to get 20% of the country's electricity from renewable energy by 2020.
Wind Prospect chief executive Euan Cameron said: "The Solar Dawn project is a major achievement for Wind Prospect and its partners… it highlights Wind Prospect's innovative and pioneering approach to all aspects of the international renewables arena."
Energy minister Charles Hendry added: "I welcome the fact that a UK company is playing a vital role in one of the world's largest renewable energy projects to be built in Australia."
Wind Prospect operates globally in all aspects of renewable energy development, construction, operation and advisory services.