Solar subsidy cuts not just a British thing
It's not just the UK solar industry that has felt the force of Government cuts to solar subsidy schemes. It's a similar story in other parts of the world and Australia is one of the latest victims.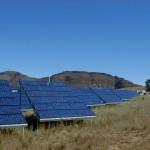 The solar industry in Queensland is up in arms over the news that the State Government is to slash solar subsidies by a whopping 80%, PV Tech is reporting. Under the state's Solar Bonus Scheme feed-in tariff – of which 180,000 Queenslanders are part of – homeowners are currently paid AUD$0.44 for every kilowatt hour of electricity their solar PV systems export back to the electricity grid.
But from 10 July changes are to be enforced which will the feed-in tariff rate fall dramatically to just AUD$0.08kWh for new installations who register for the scheme. Anyone wishing to access the AUD $0.44kWh rate have up until midnight on 9 July to lodge an application with their electricity distributor.
Australia has six states and Queensland is the last of the six to implement cuts to its solar subsidy scheme which will see a nominal amount paid out to homeowners who generate solar electricity.
Queensland's energy minister, Mark McArdle said the scheme had already achieved its purpose – to stimulate industry growth – and that the time was right for the state to act to minimize what householders and businesses pay for the solar scheme.
"This approach will provide certainty for the Queensland solar PV industry, and minimize any short-term impacts on investment and jobs. While consumers will still have to weigh up the costs and benefits, the government believes the replacement tariff will still make solar PV systems a viable proposition for many households."
Just as the UK solar industry hit back at the Government when cuts were imposed to the feed-in tariffs (FiTs) here, Australian solar installers have hit out at the proposals, saying it could cause uncertainty to befall the industry and may even result in the loss of thousands of jobs.