40% jump in solar PV installations
Good news for the solar industry has been few and far between this year. But as we depart 2012 and a new year dawns we can hopefully end on a decidedly more positive note, with the Department of Energy and Climate Change revealing that solar PV installations have recently enjoyed a 40% increase.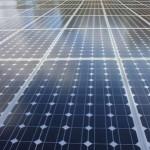 In the week up to 2 December some 1,615 solar PV installations took place. With 1,137 installs during the last week of November, it means domestic solar installations achieved a healthy 42% increase. The revelation should hopefully bring a smile to the forlorn faces of solar installers across the UK, many of whom have had to endure a very difficult year.
The news is definitely a step in the right direction and, combined with recent confirmation that solar subsidies will remain unchanged until the end of April 2013, should offer some much needed and long overdue stability for an industry that has had to endure more than its fair share of confusion and uncertainty.
But of course there's a long way to go if solar is ever going to enjoy even a fraction of its former popularity. Overall solar uptake continues to remain lacklustre, with installations drawing disappointing figures as far back as March. Since November, when feed-in tariff (FiT) rates for domestic solar PV installations, including the popular banding up to 4kW, were digressed on average 1,196 solar panel systems every week have been installed.
But Ray Noble of the Solar Trade Association is still positively optimistic. The solar PV specialist says the Government needs to find a way to get the message out there (to the general public) that solar costs have fallen in line with FiT costs. He added that the UK solar industry has the capability to achieve 6,000 installations every week by the spring of 2013 and that "we need to find a mechanism to develop the market".
It's worth noting that similar to boiler installations, solar can be subject to a  seasonal curve, with the number of systems installed in the winter less compared to summer time installations. While FiTs have in the past kept demand up, in the summer months the amount of average daylight produced can be as much as six or seven times higher than in the winter. So it's not unheard of for there to be a seasonal drop in demand amongst new adopters around this time of the year.