£13m Solar Scheme Planned for Eastbourne
It's one of the sunniest towns in the UK and now Eastbourne residents looks set to see the  installation of solar panels on up to 1,500 council houses.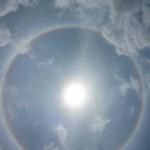 Cabinet councillors at Eastbourne Borough Council have just approved plans and, subject to final legal checks, the council has set aside up to £13 million in capital funding for the project, which will see council tenants benefit from solar electricity, with the costs  recovered through the Government's feed-in tariff (Fit) scheme.
"Everyone knows Eastbourne is one of the sunniest towns in the UK and we hope to have a final positive decision within weeks so we can start to harness our considerable sunshine advantage," said Councillor David Tutt, the leader of Eastbourne Borough Council.
Councillor Tutt went on to add that Eastbourne is another step closer to leading a solar revolution, and will be one of the first pioneering authorities to seriously consider the potential offered by sustainable energy.
Local authorities from across East Sussex and the wider South East are currently keeping a close eye on proceedings in Eastbourne, with surrounding councils expected to eventually follow suit.