What is the Renewable Heat Incentive?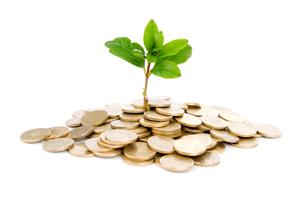 The Renewable Heat Incentive (RHI) is a Government initiative designed to help people and communities save money on their energy bills and reduce their carbon footprint. The scheme, which was first announced in 2009, will be run by the energy regulator Ofgem after its official launch in Spring 2014.
---
 
Get Free Solar Panel Quotes:        Get quotes and compare prices.
 
---
What is a Renewable Heat System?
A renewable heat system is any type of installation which allows a property to generate central heating and water heating from a renewable source of energy like the sun.
Am I Eligible for the RHI?
The scheme aims to support all levels of renewable heat generation from domestic to commercial scales. Therefore it is, in theory, open to everyone, including households, landlords, businesses, farmers, schools and hospitals. To claim the Renewable Heat Incentive you must have installed an operating renewable heat system on your property after July 15, 2009.
Examples of renewable heat systems covered by the scheme are:
Solar thermal heat and hot water
Biomethane injection and biomas combustion, except landfill gas
Biomass heat generation and CHP
Ground source heat pumps
Air-to-water source heat pumps
What are the Benefits of the RHI?
Under the scheme applicants will receive a payment based on the amount of heat their system produces.
As well as receiving payments applicants will be able to benefit from reduced energy costs as you will be spending less on gas and electricity bills.
You will also benefit from reduced carbon emissions.
How Much Will the RHI Tariff Pay Out?
It will depend on the type of technology. Householders who have solar thermal systems will receive a minimum of 19.2p/kWh of financial support. This was confirmed by the Government on 12 July 2013.
RHI Premium Payment
As of July 2011, up to 25,000 installations will be supported by a new 'RHI Premium Payment' to help people cover the purchase price of green heating systems. The RHI Premium Payment will cover technologies across all of Great Britain. The amount for solar thermal for example is £600/unit after the grant was increased from £300 in May 2013.
Those taking up the premium will be eligible for a RHI tariff as will anyone else who has had eligible equipment installed from July 15, 2009.
There will be clear eligibility criteria in order to qualify for a Premium Payment, including:
A well insulated home based on its energy performance certificate
Agreeing to give feedback on how the equipment performs
How do I Apply?
The Renewable Heat Incentive won't go live until Spring 2014. However you can apply for a RHPP grant. Applications for vouchers can be done via the Energy Saving Trust website. It is also worth remembering that any renewable heating system which was installed after July 15, 2009 will be eligible.
Please note – As the full details of the scheme are yet to be published the above information is subject to change.
---
 
Get Free Solar Panel Quotes:        Get quotes and compare prices.
 
---