Washington Redskins Championing Solar Power
They have won the NFL Championships five times, and now the Washington Redskins are adding their mighty weight behind a solar project which will see a 2 megawatt solar array built at FedEx Field in Maryland.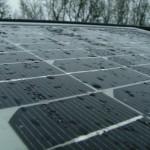 In a partnership with energy giant NRG, the team has just announced plans to bring enough solar power to their football stadium to generate all the electricity for the stadium on non-game days, as well as offsetting some power use on game days. The project will allow thousands – if not millions – of sports fans to familiarise themselves with solar technology.
The array – which will also double as a covered parking lot – will see some 8,000 solar panels cover more than 800 parking spots at FedEx Field's Platinum A1 parking lot.
By embracing solar energy, the Redskins have become part of a broad sustainability program push that's being undertaken by professional sports across the board in America, that includes NASCAR, Major League Baseball and professional golf.