UK Solar PV Industry Charter launched
Launched by the British Photovoltaics Association (BPVA), the UK Solar PV Industry Charter sets out a clear framework within which the solar industry UK solar PV industry can operate.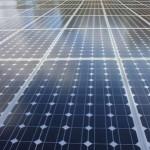 The charter also sets out proposals surrounding the continued delivery of investment in solar in the UK which will enable the industry to prosper. Comprising of five key aspirations for deployment of solar PV – including the reduction of carbon emissions and investment and development of energy security in the UK – the UK Solar PV Industry Charter highlights the importance of cooperation between the Government and the solar industry if these aspirations are to be delivered upon. And by establishing a successful working partnership together the two parties will be able to increase energy security and deliver clean, sustainable and affordable electricity for the country.
As reported by Solar Power Portal, the charter states: "We intend to invest billions of pounds into the UK economy, building a sustainable industry, developing a new economy around this industry, deploying solar PV in homes, businesses, community buildings and by creating Research & Development and training facilities around the UK. This investment will revitalise communities across the country and increase the secure availability of affordable, domestic power, thereby reducing the UK's reliance on expensive, imported fuels."
The BPVA believes that the solar market in the UK has the potential to become one of the biggest markets for solar PV in Europe.