UK Solar Firm Raises Money For World Vision
Wagner Solar UK has raised more than £11,000 for the relief and development organisation World Vision for Japan related causes.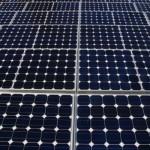 It follows the announcement that the company would be donating 3% from new sales of Sanyo solar modules during the month of April, to aid World Vision who have been instrumental in their fundraising efforts, so far assisting nearly 83,000 people with food, shelter, blankets, and child-friendly spaces to help children following the earthquake and tsunami that hit the northeast of Japan.
"I would like to extend a hearty thank you to everyone who ordered Sanyo modules during April for the contribution you have made to our fundraising," said Mark Osborne, Wagner Solar UK's company director.
Praising the company's fundraising efforts,  Mark Bulpitt, Head of Emergencies at World Vision UK said:
"Wagner Solar UK's donation, for which we are very grateful, will go a long way towards helping the tens of thousands of people World Vision is committed to helping through the recovery process in Japan."
Wagner Solar UK Ltd, is the UK branch of German solar power and solar thermal heating supplier, system integrator and manufacturer Wagner & Co Solar Technology.