UK Debuts on List of Highest Solar Energy Generators
For the first time, the United Kingdom has made the list of the top ten highest solar energy generators in the world.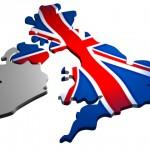 Creeping into eighth position with a 2% share of the global solar power market, it's worth noting that the final figures for the rest of the world are still to be gathered.
Solar PV installation figures globally look set to reach a record 23.8GW. The analysis, compiled by independent research firm IHS has seen Italy nudge Germany into second place, which sees them taking a 28% share of the market compared to Germany's 25%, according to IMS Research.
Witnessing a 20% decrease in 2011, 2010's winners Germany had to endure reductions to their feed-in tariff (FiT) scheme, which no doubt accounted for their drop down the ladder.  Taking third place in the table compiled by IHS is the US, followed by China, Japan and France. Other countries to make it into the top ten are Australia, India and Canada.
In 2010, when the feed-in tariff was launched, the UK recorded a total installed capacity of 65MW. Last year saw 693MW capacity below 50kW added, with an extra 200MW accounting for systems in excess of 50kW.