Take the Solar Guide survey
So here we are. 2014. The start of another year and what we hope will be a good one for solar installations as the country's love affair with solar panels continues to grow.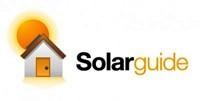 Our New Year's Resolution is to continue to provide our valued installers with high quality cost effective leads to help their business grow. But to help us do that we need to know what you guys think of our service. Most importantly what you like, what we're doing right (or wrong!) and whether we need to make any changes.
Which brings us to our first ever Solar Guide survey. Tell us what you really think of solarguide.co.uk by answering a few questions. Simply click on the link below to begin the survey:
It will only take a few minutes and all questions are optional. Rest assured all responses are anonymous and your comments will be used to improve our service. And please don't hold back. We want to know exactly how you feel about us – good and bad.
Reasons to complete our survey:
It's fun - everyone loves a good survey!
It might be a welcome distraction from your everyday work!
If you enjoy the sound of mouse clicks!
And most importantly... Helping us helps you!
With the news that almost half a million UK homes have installed solar PV panels, 2014 has the potential to be a great year for solar, as more people make it their resolution to ditch expensive fossil fuels for solar energy. Between the launch of the domestic Renewable Heat Incentive (for solar thermal) and the Green Deal - not to mention more stability in the solar feed-in tariff system and lower system costs - we're feeling very positive about the year ahead.
As one of the UK's leading lead generators, we've been generating leads since 2003 and we think we're pretty darn good at it too. But no one is perfect and we are very keen to see how we are perceived and whether there is anything we can do to make our service even better.
Thanks for your help!
The Solar Guide Team