Solar to Provide Bulk of World's Energy In 50 Years
New research has suggested that solar will be responsible for providing the bulk of the world's energy in just 50 years.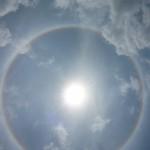 In findings set to be published in a report later in the year, Paris-based International Energy Agency (IEA) has revealed the results of its latest research, which claims solar PV could well produce the majority of the world's power by 2060.
Previously the IEA had envisaged solar PV and concentrated solar power meeting just 21% of the global power needs by 2050. So these findings go above and beyond their original forecast.
The IEA is predicting that it will take just 50 years for the lion's share of heating and transport to make the switch from fossil fuels to cleaner electric power, which will help reduce CO2 emissions from 30 gigatons currently to approximately three gigatons annually.
"Photovoltaic and concentrated solar power together can become the major source of electricity," said Cedric Philibert, a Senior Analyst in IEA's renewable energy division.
"You'll have a lot more electricity than today but most of it will be produced by solar-electric technologies," he added, in an interview with Bloomberg News.
The news has been welcomed by the Solar Trade Association, although chairman Howard Johns is fearful that the UK is at risk of lagging behind the rest of the world. Stressing that the UK can not afford to ignore the potential of solar technology, he said:
"The STA urge the UK Government to take notice of mounting evidence about the potential of solar, and to urgently reconsider its faulty assumptions that solar is a technology that is too expensive to deploy in the UK."