Solar the winning formula for Lotus Formula 1
The headquarters belonging to a British Formula One racing team has shifted its renewable energy generation up a gear by installing solar PV panels.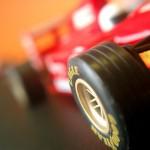 Based in Enstone, Oxfordshire, Lotus Formula 1 has installed the solar panel array as part of its drive to use more energy from renewable sources. The system will produce in excess of 30,000 kWh of solar energy annually for the F1 team, which will go a long way to helping them reduce their carbon emissions and cut their footprint.
The rooftop system took just two days to complete and has been installed by Trina Solar Ltd, one of the world's leading manufacturers of solar photovoltaic panels. It features an innovative Trinamount drop-in mounting solution, which reduces installation time and cost by making the use of long rails obsolete and reducing the number of parts required.
Energy from the sun will be used to power the F1 team's new stimulator at its rural Oxfordshire site. Generating solar electricity will provide around three quarters of its energy needs. The stimulator uses cutting-edge technology to replicate life-like driving conditions for optimisation and research.
As reported by Solar Novus Today, Trina Solar and Lotus have been working together for almost three years. Lotus F1 team CEO Patrick Louis said the solar installation reflected their commitment to using renewable energy.
"The PV array provided by Trina Solar provides significant energy generation that fits our surrounding environment. Lotus F1 Team is committed to promoting and supporting initiatives that ensure that our activities contribute to a greener future for society."