Grey's Anatomy Actor Champions Solar Power
He's probably most well known for his role as Derek Shepherd aka Dr. McDreamy on the hit US medical drama Grey's Anatomy, but actor Patrick Dempsey is a big advocate of renewable energy too.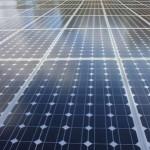 The actor, philanthropist and race car driver – an advocate of using solar PV panels as an energy source – has teamed up with Trina Solar to establish an initiative which aims to bring the clean and affordable renewable energy to communities across America.
As part of the initiative, solar modules will be donated to schools, health clinics and communities in the U.S. Key to the success of the initiative will be building the infrastructure to sustain the investment with a network of local solar installers, partners and providers of system components.
"Solar power can be a practical solution to the critical issues facing the nation's population and environment," said Dempsey, adding that it can help local communities and create both new jobs and new businesses.
Commenting on the initiative, Trina Solar's Chief Commercial Officer, Mark Kingsley said: "We are proud to team up with Mr. Dempsey, and a multitude of partners, to bring the many benefits of solar power to institutions and communities in need."
Last year, Dempsey's "Plug Me In, Light Me Up" video showcased the benefits of solar photovoltaic panels, in terms of how they can be used to not only help the environment but also improve lives. This year the actor will continue to champion the use of solar power and raise awareness of clean green energy.
To watch the "Plug Me In, Light Me Up" video visit www.trinasolar.com/15minutes
Trina Solar Limited was founded in 1997 and over the course of 15 years has established itself as one of the foremost solar PV companies in the world.