Solar PV Panel Grants
IMPORTANT notice about this article: Please note that the Feed-in Tariff (FiT) scheme closed to new applications on March 31st 2019.
Grants for solar PV are no longer available following the closure of the Low Carbon Buildings Programme (LCBP). Instead, the Government has introduced Feed-In Tariffs for the generation of electricity using solar PV panels.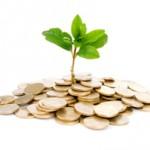 The Feed-In Tariff guarantees a minimum payment for all electricity generated by the system, as well as an additional payment for the unused electricity produced that can be exported to the grid, known as the Generation tariff and Export tariff respectively. These payments will boost household savings as bills will be reduced by using electricity generated on-site.
The tariff is available to everyone - households, landlords, businesses and even communities and organisations like schools and village halls - and will be overseen by Ofgem which regulates the electricity and gas markets in Great Britain.
According to the Government, these tariffs should cover the initial cost of the installation of the technology with a return of up to eight per cent. With solar PV panels installed, that means you should earn back the capital costs of the installation two or three times over the duration of the tariff as well as making sufficiently reducing your bills.
---
---