Solar PV is the solution to rising energy bills
Leading free panel provider A Shade Greener has conducted research which shows that installing solar PV could help consumers deal with rising energy bills.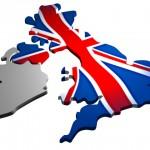 Conventional energy derived from fossil fuels has doubled in price over the period 1990 to 2011 recent research by the Department of Energy and Climate Change (DECC) has found. The figures show that the average cost of a domestic electricity bill is now £533 with consumers paying around 13.55 pence per kilowatt hour. Research by uSwitch found that electricity bills now account for 11% of an average couple's basic state pension of £11,175 a year. It is now the top household worry in the UK ahead of food and mortgage payments.
Worse is to come however since energy bills are predicted to rise significantly over the next 25 years so that the average household electricity bill will ultimately breach the £1,000 mark.
However installing solar panels can cut household bills by around 37% according to A Shade Greener. This could reduce the average bill by £197 the study finds.
"Energy bills are only going to get more expensive and we need to be helping households that spend a large proportion of their household income on energy" said Stewart Davies, A Shade Greener's Director. "Solar can help insulate those families against these inevitable price rises. According to our figures a typical household could save nearly £5,000 on their energy bills over a typical 25 year solar PV system lifetime based on 2011 figures provided by DECC. Our customers are currently saving a combined 1.7 million pounds a year on their electricity bills."
The lowest income households will be hit particularly badly. Fortunately, however, consumers have a range of options available when considering solar power, thanks to falling equipment prices, the forthcoming Green Deal government scheme and the availability of free panel options.