JA Solar provides A Shade Greener with 47MW of PV panels
A Shade Greener has teamed up with JA Solar in an agreement which will see the solar manufacturer provide the rent-a-roof solar company with a massive 47MW of photovoltaic panels.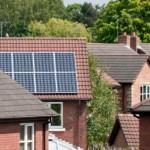 With more than 11,300 free solar PV installations and climbing A Shade Greener is the market leader in the UK when it comes to rent-a-roof schemes, also known as free solar panel schemes.
Based in Shanghai, China, JA Solar designs and manufactures high performance monocrystalline solar modules and is one of the world's largest producers of solar cells. Commenting on the agreement, CEO of JA Solar Dr Peng Fang said they were pleased by the partnership and to help support the development of A Shade Greener's unique business model.
"This is one of our largest sales agreements to date in the UK and we look forward to working with A Shade Greener to meet the energy needs of an even greater number of UK customers," added Dr Fang.
Talking about the partnership, Stewart Davies, chairman of A Shade Greener said: "JA Solar's reputation for providing high-quality, high-efficiency products makes this an ideal partnership for us."
Free solar schemes were particularly popular in the early days following the launch of the feed-in tariff scheme in April 2010 but have lost some of their popularity since the first round of solar subsidy cuts. However rent-a-roof schemes remain very much in favour with housing associations and councils who see the benefits of helping tenants to reduce their household electricity bills.