Solar Power Could Boost Stricken Greek Economy
Currently crippled by a deep recession, there could be some light at the end of the tunnel for the stricken Greek economy, if national solar plans see the light of day.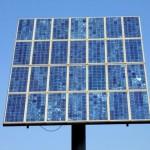 According to global news agency Reuters, the publication of a new national plan points to renewable energy having the potential to help Greece as it tries to recover from the worst recession it has faced for a number of decades.
At a conference in Hamburg, Germany on Monday, the country's energy minister George Papaconstantinou revealed plans which have been designed to deliver a 10-fold increase in Greece's solar energy capacity by 2020.
With 206MW of solar capacity already under its belt, the country is aiming to increase its capacity to 2,200MW by 2020, rising to 10,000MW by 2050.
The energy minister believes Greece could become a leading player in the expanding global solar market; thanks in part to the country enjoying no fewer than 300 days of sunshine annually. Boasting nearly 50% more sunshine than Germany – currently the largest market for solar PV in the world – Greece, it would seem, has a climate that's just begging to take advantage of solar energy.
Known as Project Helios, the initiative claims the country's solar industry has the means to attract investment to the tune of ?20bn over the coming decades, allowing the country to establish itself as a net exporter of solar power.  But considering the current economic crisis crippling the economy – coupled with complex planning regulations – attracting suitable foreign investors may prove to be something of a stumbling block.