Solar plane completes first leg of transcontinental flight
Aiming to boost confidence in solar energy, the creators of a solar plane are celebrating after successfully completing the first leg of its transcontinental flight from Switzerland to North Africa.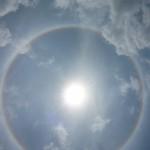 At the cutting edge of solar technology, Solar Impulse is a solar powered plane that can fly night and day without the need for fuel. The pioneering project aims to prove that using clean energy is the way forward and wants to draw attention to the huge potential of renewable energy.
The aircraft, which took off from Switzerland last week, has completed the first leg of its journey, flying for 17 hours without using any traditional fuel to power the flight. Instead the plane relies on solar panels which have been fitted to its exterior, mainly on its wings. Some 11,600 monocrystalline silicon solar cells power the plane's four electric engines.
The plane is piloted by Andre Borschbergy who took the helm of the aircraft for the first stage of the journey from Payerne, Switzerland to Madrid, Spain. His colleague Bertrand Piccard – who is the son of undersea explorer Jacques Piccard – will pilot the aircraft on the second leg of its 1,554 mile journey to Morocco.
"The flight went very well, and thanks to the team of meteorologists, everything went according to the plan: it was extraordinary," commented Andre Borschberg on the first leg of the solar flight.
"It was incredible to fly alongside the barrier of clouds during most of the flight and not need to hesitate to fly above them. This confirms our confidence in the capacity of solar energy even further."
It was anticipated that the aircraft would be able to set off on the second stretch of its journey on Monday, after landing in Madrid on Friday. But its departure date has been delayed due to weather conditions.
The solar powered flight is a trial for a round-the-world flight with a new aircraft that's scheduled for 2014. The mission of the current flight is to carry out testing and implement improvements in the run up to that challenge.