Solar Panels Under the Spotlight at TV's Emmy Awards
It wasn't just the best in prime-time television that was under the spotlight during the 63rd Emmy Awards in Los Angeles last night.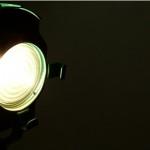 The likes of Kate Winslet and Downton Abbey may have triumphed as award winners, but it wasn't just the entertainment industry that was celebrating.
It was also a momentous occasion for the solar panel industry, and for the first time in its history, TV's equivalent of the Oscars was powered by solar panels.
Provided by SolarWorld, the biggest manufacturer of solar components in America, some 200 panels – the largest solar installation to power an awards ceremony – formed an awning over the red carpet.
So whilst all eyes were on the stars who walked the red carpet during the glitzy and glamorous ceremony, history was being made behind the scenes. This years awards saw a variety if sustainability measures put in place; from the red carpet Hollywood's A-list graced – made from recycled materials – to the 50 kilowatt solar power system.
The solar panel modules are to be donated to Habitat for Humanity of Greater Los Angeles, and will be used to provide up to 20 households with clean, green renewable electricity.